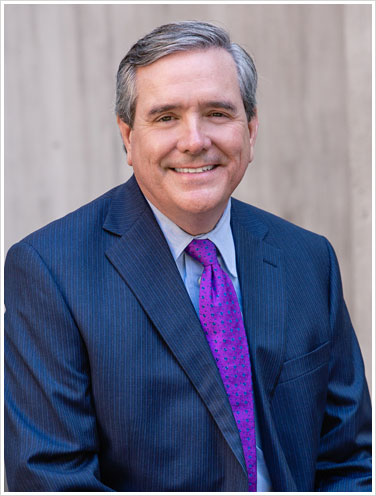 Telephone: +1 302 777 4200 (ext 112)
FAX: +1 302 777 4224
E-mail: mvild@crosslaw.com
Michael L. Vild joined the firm in 2019 after serving as the Director of the Fraud and Consumer Protection Division of the Delaware Department of Justice. That position was his second foray into government service, having previously served as the Deputy Insurance Commissioner of Delaware where he was responsible for consumer protection, company financial solvency regulation, receivership and liquidation, market regulation and fraud investigations.
Following his time in the Department of Insurance, Mike worked in the gaming and racing industry, first as General Counsel of Delaware Park in Wilmington, Delaware and then in the same position for Saratoga Casino and Raceway in Saratoga Springs, New York.
Mike began his legal career as law clerk to the Honorable Walter K. Stapleton of the United States Court of Appeals for the Third Circuit. He then spent nearly 15 years in private law practice in Delaware, focusing his practice on corporate advice, litigation and business restructuring and insolvency. Mike received his J.D. summa cum laude from the Notre Dame Law School and a bachelor's degree in music summa cum laude from The Ohio State University. Go Bucks!!
Mike's practice areas include corporate and commercial litigation, insurance regulatory work, and gaming and entertainment law, and corporate bankruptcy, insolvency and restructuring.
Mike is a member of the board of directors of Opera Saratoga, a nationally renowned regional opera company in Saratoga Springs, New York. He is a past member of the Delaware Board of Bar Examiners, and he also serves on several corporate boards of directors in the insurance industry.