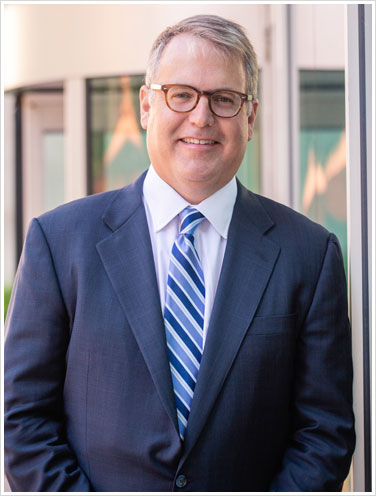 Telephone: +1 302 777 4200 (ext 102)
FAX: +1 302 777 4224
E-mail: csimon@crosslaw.com


Linkedin
Christopher P. Simon has practiced law for more than twenty years in Delaware, a diverse career spent litigating a wide range of complex factual and legal issues for clients, negotiating complicated settlements, and trying cases in Delaware's state and federal courts.  Today, his practice focuses primarily on litigating commercial and business disputes, trust and estate/fiduciary issues, advising on corporate bankruptcy restructuring and creditor rights, and counseling individuals and companies on issues relating to transactions and litigation.  Prior to founding Cross & Simon with Richard H. Cross, Jr., Mr. Simon worked at The Bayard Firm (now Bayard, P.A.) in Wilmington, Delaware.
Mr. Simon began his career as a trial attorney with the Office of the Public Defender for the State of Delaware.  His first argument after being admitted to the bar was an appeal before the Delaware Supreme Court.  He has tried cases in every court in Delaware, including the Delaware Superior Court, the Delaware Court of Chancery, and the U.S. District Court.  He regularly appears as lead counsel for clients, but also works extensively with some of the largest and most sophisticated law firms in the United States who need experienced Delaware counsel.  Additionally, Mr. Simon has represented corporate debtors, trustees, official committees of unsecured creditors, landlords, equity holders and all types of creditors in bankruptcy cases.  He has served as counsel to corporations in dissolution proceedings, and to receivers appointed by the Delaware Chancery Court.  He has been a appointed a receiver by the Chancery Court.  He has argued on appeal in the Delaware Supreme Court and the United States Court of Appeals for the Third Circuit.  Mr. Simon is listed on the Register of Mediators and Arbitrators Pursuant to Bankruptcy Local Rule 9019-4 for the United States Bankruptcy Court for the District of Delaware.
Mr. Simon has also litigated a number of class action cases in Delaware.  Mr. Simon and his partner, Richard H. Cross, Jr., investigated and filed their first class action in 2006, in the Delaware federal case captioned, Johnson, et al. v. Government Employees Insurance Co., et al., D. Del. C.A. No. 1:06-cv-408.  Mr. Simon and Mr. Cross were appointed lead counsel in that case, as well as in a related state court case, and have served as lead counsel in other consumer class action cases filed in Delaware.  Mr. Simon served as co-counsel to plaintiffs in a class action trial before the Delaware Court of Chancery, in the case captioned, Kurt Fox v CDx Holdings, Inc., Del. Ch. Ct. C.A. No. 8031-VCL, a case where the Chancery Court awarded the plaintiffs $20 million in damages.  He is currently co-counsel for plaintiffs in a putative class action case involving the University of Delaware, and tuition charges during the Covid-19 pandemic.
From time to time, Mr. Simon advises companies on general matters, including issues with contracts, personnel and governance.
Mr. Simon graduated from Washington and Lee University in Lexington, Virginia in 1992 with a Bachelor of Arts degree and received his Juris Doctorate from Widener University Delaware Law School  in Wilmington, Delaware.   During law school, he served on the law review for the Delaware Journal of Corporate Law.
Before beginning his legal career, Mr. Simon worked as a journalist. His articles have appeared in The News Journal, The Baltimore Sun and The Wall Street Journal, where he worked as an intern staff reporter.  He credits his time as an investigative journalist with fostering his pursuit of facts and aggressive discovery in civil cases.
From 2002 to 2011, Mr. Simon served as a Commissioner for the Wilmington Housing Authority. He served for nine years as a Commissioner for the Ethics Commission for New Castle County, Delaware. Mr. Simon is a past member of the Board of Trustees for Christ Church Episcopal Preschool, and a volunteer guardian ad litem for the Office of the Child Advocate. He is a member of the Delaware State Bar Association, the Delaware Trial Lawyers Association, the American Bankruptcy Institute, and the American Bar Association.
Since 2012, Chris has been recognized by Super Lawyers as a Top Rated Business Litigation Attorney.  He has also been selected in the peer reviewed Best Lawyers and, in 2021, was honored by Delaware Today magazine in its 2021 Top Lawyers edition. Chris has received an AV rating from Martindale-Hubbell.
Chris and his family live in Wilmington.